Cycling for Everyone
Want to have a cycling activity designed for your community, organisation, club or business? Get in touch with the team.
The magic of the Commonwealth Games 2022 is over, but its legacy for the West Midlands lives on.
Cycling for Everyone will make it easier for more people to get active with cycling. It will help workplaces and communities show how cycling can be a part of everyday life.
Check in with this page for activities in your local area, at the moment for instance you could potentially take part in the Go Cycle Scoot project more details on this here.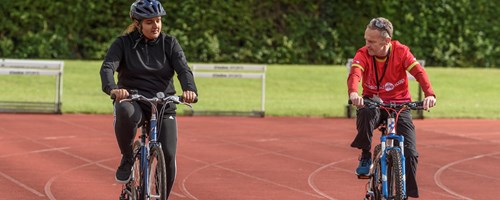 Cycle training
Includes free child and adult cycle training, learning how to fix your bike and how to become a Ride Leader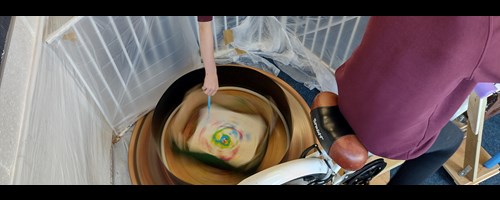 Bike giveaway
Apply for a free bike, including a traditional two-wheeler or an adapted cycle (a trike, handcycle, recumbent bicycle and more)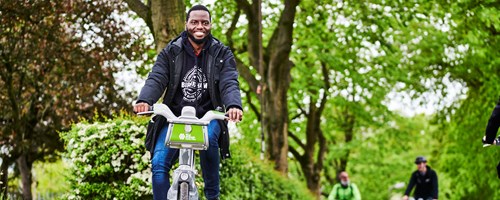 Free cycle hire (16+)
Try a new way to travel and apply for up to 1,000 free West Midlands Cycle Hire minutes. Check if you can apply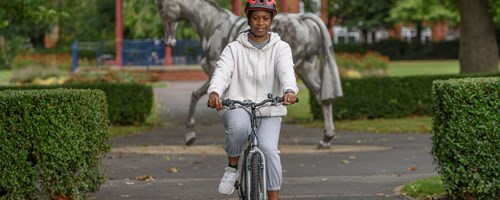 Led rides for women
Join a women's only led ride where you can cycle for fun and meet new people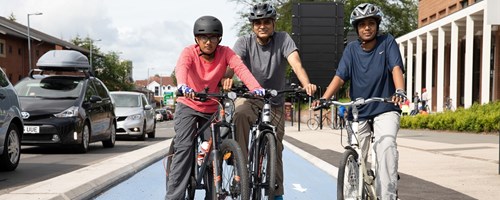 Local events & activity
From led rides, cycle skill sessions to places where you can get your bike fixed for free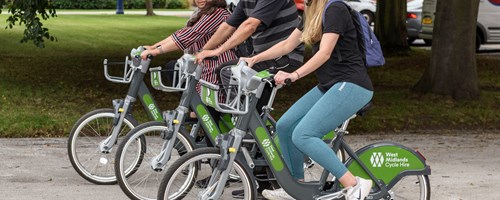 Go Cycle and Scoot
Free access to Cycle Hire an E-scooter Hire? Check if your eligible