Cross-city bus routes
We want to improve public transport to make it a more attractive option than driving. Our 'Vision for Bus' strategy explains our plans.
We're developing cross-city bus routes. This will reduce the need to change buses in Birmingham city centre.
We're also prioritising buses at junctions across the region to:
improve journey times
improve reliability
reduce delays
reduce congestion
This work will complement other modes of public transport. It will also free up road space and reduce emissions in Birmingham city centre.
We're also adding new reduced or zero emission buses.
Routes we're developing
Our cross-city bus project is split into different routes. We call these packages. The different packages are:
Package 1: Birmingham City Centre
Package 2: Perry Common or Hamstead to Hawkesley or Longbridge - North to South
Package 3: Dudley to Druids Heath - North to South
Package 4: Sutton Coldfield to Longbridge - Universities
Package 5: Harborne to Castle Bromwich - East to West
Package 6: West Bromwich to Meadway - East to West
These packages will benefit 90 million passengers a year by improving:
journey times
facilities
accessibility
We're using government funds to help do this work. You can see the different routes on this map.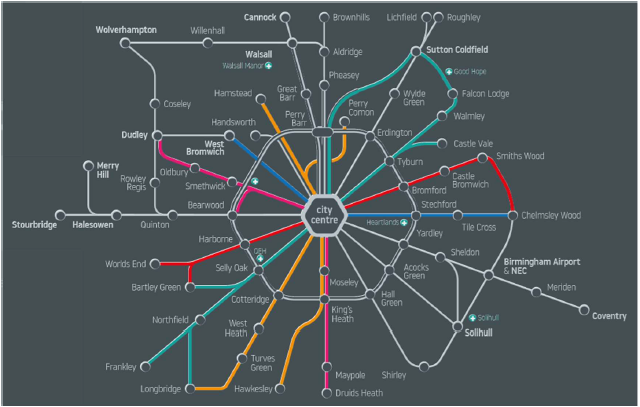 You can also view our projects on this interactive map.